by Carol Brennan King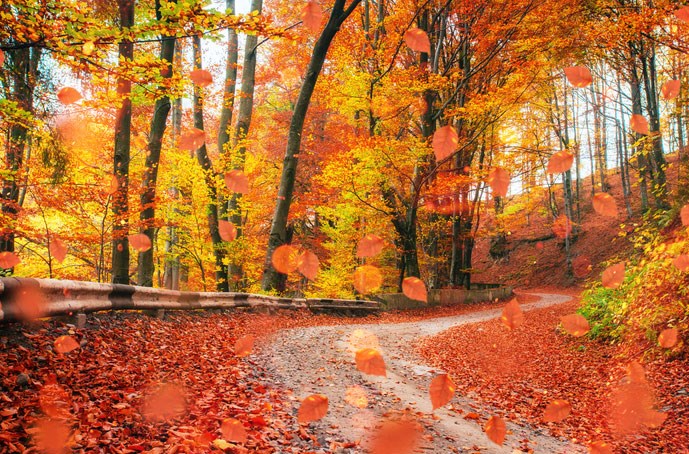 Poem 2 in a series
Can you feel it?
the rumble of the black
steel monster
gulping clean air
air too hot to breathe.
Can you feel it?
the air shimmering in hot waves
burning your face as it
passes by
this thing, that shakes the earth
And then the air stills
the leaves spin their last,
hanging sad, goodbyes
whispered
into the empty channel
through the forest
I step high over the
steel rails, and laugh
as my foot dangles
into the emptiness
over the cinders,
no rails now
where are the rails?
the orange and red
and yellow leaves
like shards of broken rainbows
litter the path I heard
the monster train pass
only now there are no
footprints in the cinders
there are no rails to
hold the train in place
the train that carries
coal to burn and
people to work and
bales of cotton to
factories.
Can you feel it?
the sadness of the empty
air, for the mass of leaves
cannot match the mass of
the great, black, steel engine
belching smoke through the forest
Now only bicycles and carriages
crunch the cinder, and the feet
of walkers and their dogs
mark the march of time.
,