We lived in Monroeton, a tiny town in Bradford County, when I was a little girl. My mom ran a restaurant on the main street and though truckers might eat their lunch or supper down the road, they always stopped at mom's for pie. Or so I was told. I think I was about three and riding a tricycle in the kitchen when I first noticed her pies: lemon meringue, coconut custard, pumpkin, apple, blueberry or more likely huckleberry, and chocolate cream pies lined up to be taken downstairs and devoured before the next morning. And writing about that made my mouth water. Her lemon pie was soooo good. Not that the others weren't, but I loved that tangy pie.
My dad ran a gas station across the street at the intersection and was Justice of the Peace for a while. Now that's another story. But probably the memory of those years when we lived in Monroeton that has had the greatest impact in my life was the Christmas program at the Methodist Church when I was five.
I had a piece to learn and I remember memorizing it from one of those school tablets we used to get at school back in those days. It was a Christina Rossetti poem:
It's funny how your memory works. I remember looking at my tablet and memorizing those words. I remember reciting it in the kitchen for my mother, but I don't remember the actual Christmas program. I could have forgotten every word and run down to my mother in the audience for all I know. But I do remember the beauty of those words.
They came back to me this week when I came across this passage in my daily reading:
Psalms 116: 12-13 What shall I render to the Lord for all His benefits toward me? I will take up the cup of salvation and call upon the name of the Lord.
As I waded through those words and tried to figure out what they meant, it came to me that it's still about the heart. There is no way we can pay God back for our salvation. I used to think there was and I needed to find out how – like giving up all things that I wanted or finding other ways to sacrifice any wish for fulfillment of my desires. Maybe that would please Him.
But that is not it at all. We repay God or show Him that we appreciate what He has done for us by receiving, not by giving. We receive that gift of salvation. We call upon Him, or pray to Him, or talk to Him. We receive the comfort of knowing He wants to hear from us.
As I thought further about this it came to me that as a father, He is the model of a perfect parent. Just as we parents don't give to our children to get anything tangible from them, so He has given to us freely. Just as we only want to see our children accept and appreciate and enjoy the gifts we have given them, so God only wants to see us accept and appreciate and enjoy the gift He has given us. He provided for and invites us into a relationship with Himself through Christ.
All I wanted fro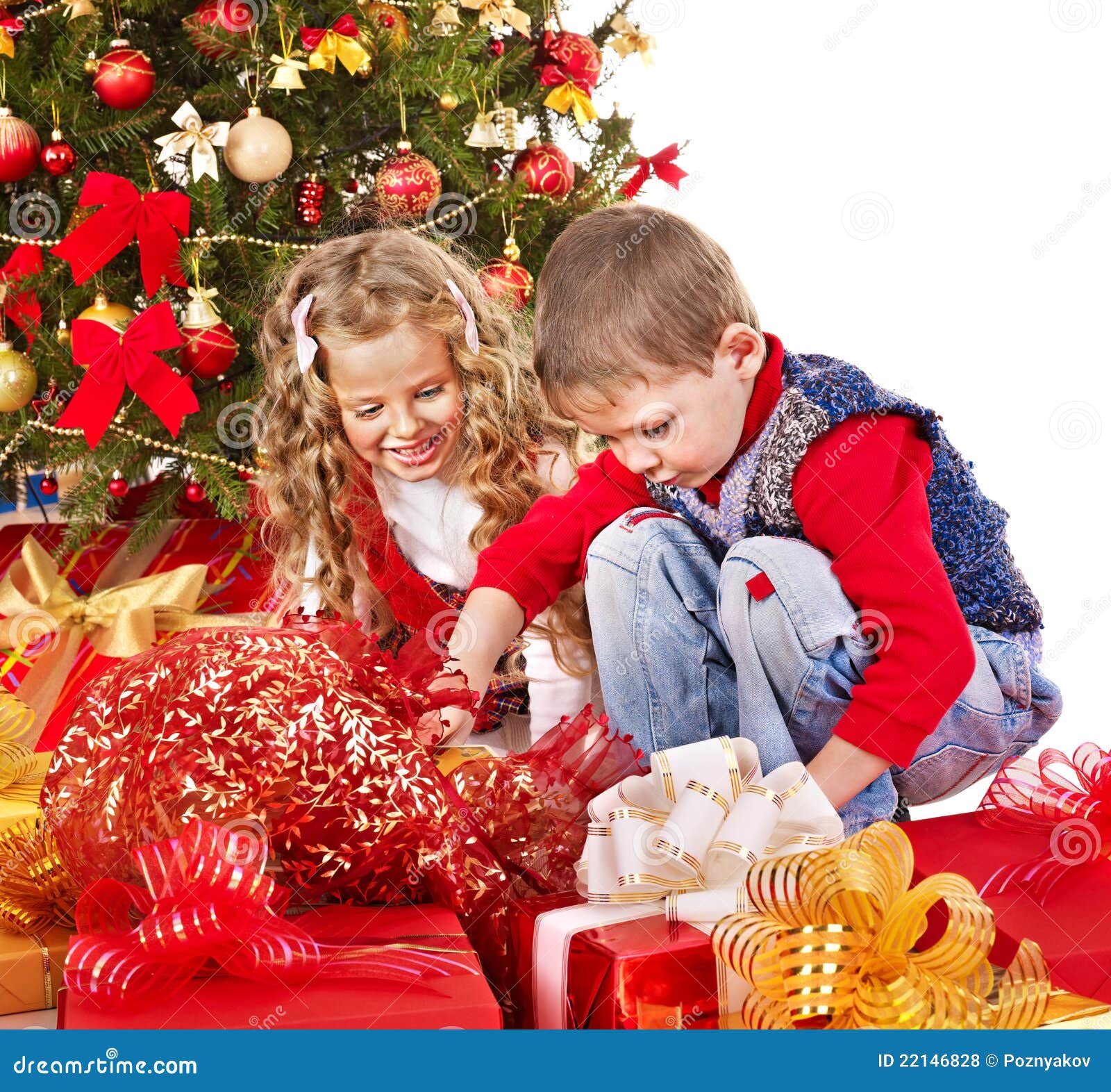 m my children was that smile when they saw and opened their gifts, that laughter and excitement that showed their appreciation. I didn't want nor expect any gifts, just that love that came spilling out all over the living room floor Christmas morning.
And I think God is the same way. He doesn't want us to earn His gifts. He just wants us to give Him our hearts, as I recited so many years ago, filled with love. And then our love for Him will filter into and be reflected by all the things we do, all behaviors, all choices, all words and that will bring smiles to His face.
Notes from the desk of Carol Brennan King
Poem from https://www.pinterest.co.uk/pin/100134791684468596/?autologin=true
Photo from https://www.dreamstime.com/royalty-free-stock-photos-kids-christmas-gift-box-image22146828